Dear Vietnamese customers, we are very happy when know that more people using our product and believe in our quality.
ZIDOO is a Professional Android STB Manufacturer, an advanced ARM multi-core industrial product and consumer electronics developer. We always focus on user experience and feedback, provide better solutions and technical support, create greater value for our customers, all of these are our pursuit.
To have the best customer service for Vietnam market, from...we was make a certification for AMK Technology CO.,Ltd to become the exclusive agency of ZIDOO in Vietnam market with its offical websitewww.zidoo.vn.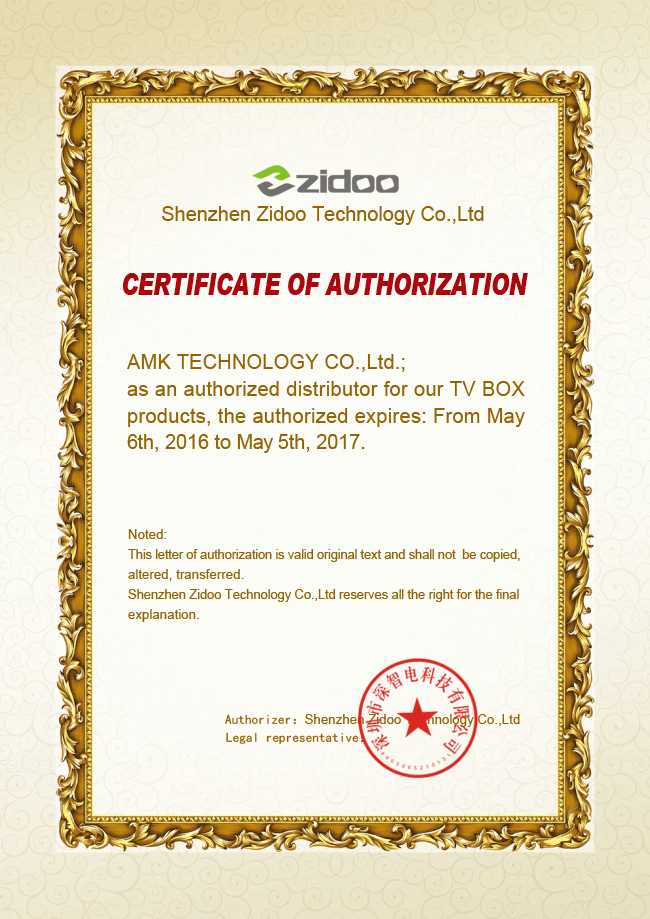 We suggest all Vietnamese customers buy ZIDOO's products from AMK Technology Co.,LTD and its distributors. In Vietnam market, we will be only responsible for the quality, guarantee and after sale service of Genuine ZIDOO products from them. You may not get guarantee and after sale services if you buy from other unoffical channels.
All ZIDOO products for Vietnam market will have a private serial number and you can check it on website http://www.zidoo.vn/ho-tro/kiem-tra-bao-hanh
HOW TO KNOW GENUINE ZIDOO PRODUCTS of AMK Technology Co.,LTD in VIETNAM MARKET?
1. You will see a logo of ZIDOO Vietnam on the giftbox, like here: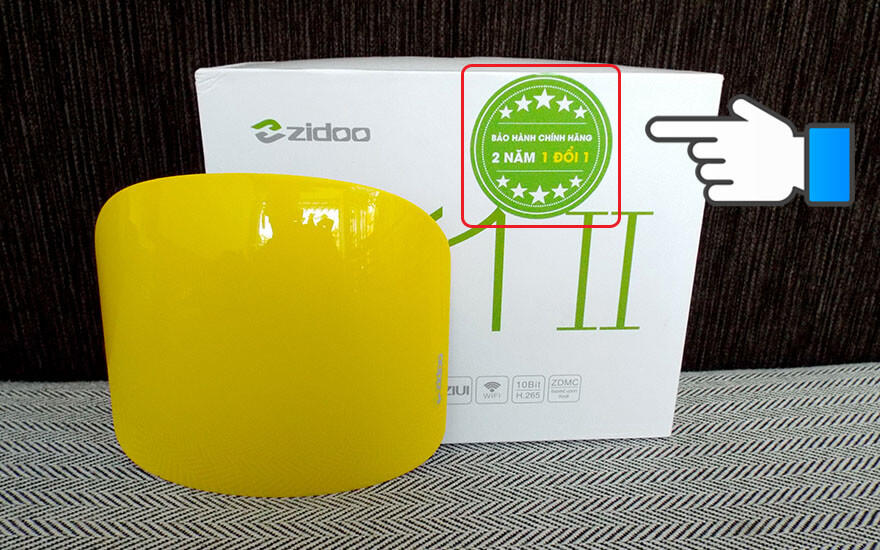 2. You will have a guarantee card of ZIDOO Vietnam like this: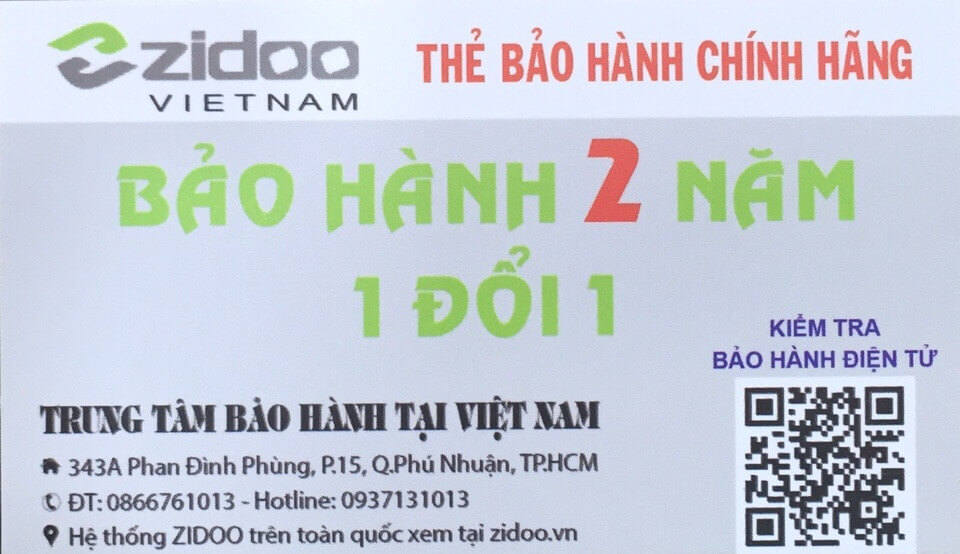 Front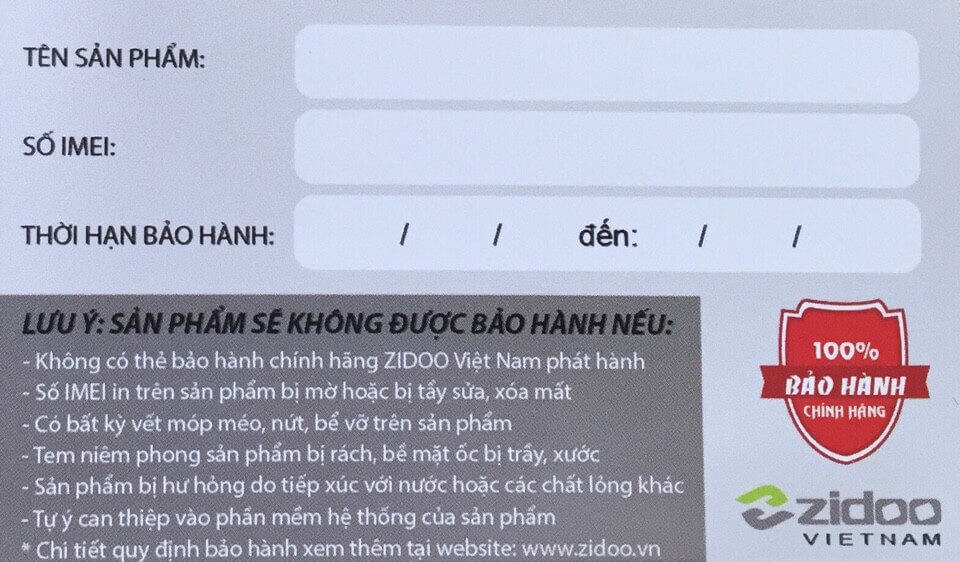 Backside
3. May be some company can be make a fake of logo and guarantee card, so for sure, please check your SN on your product in this website: http://www.zidoo.vn
- Step 1: get your SN on the bottom of ZIDOO products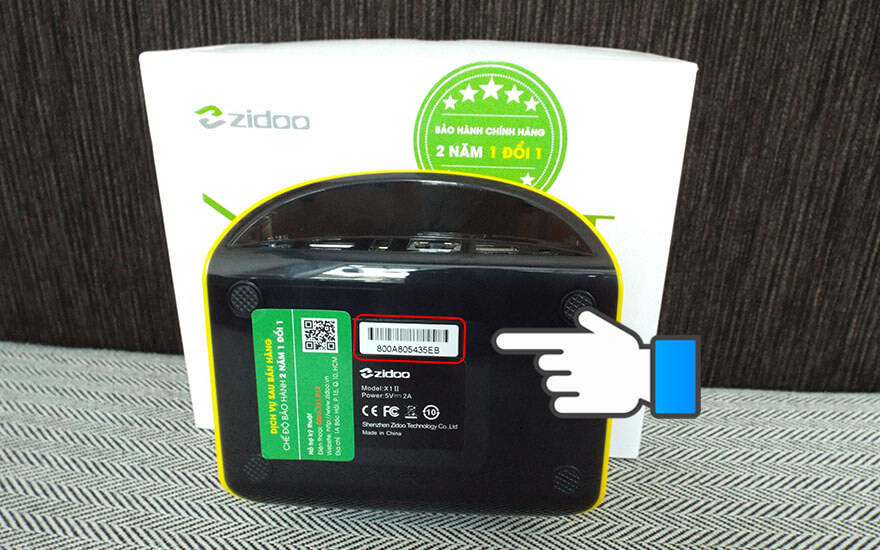 - Step 2: type your IMEI in this textbox then press "Kiểm tra"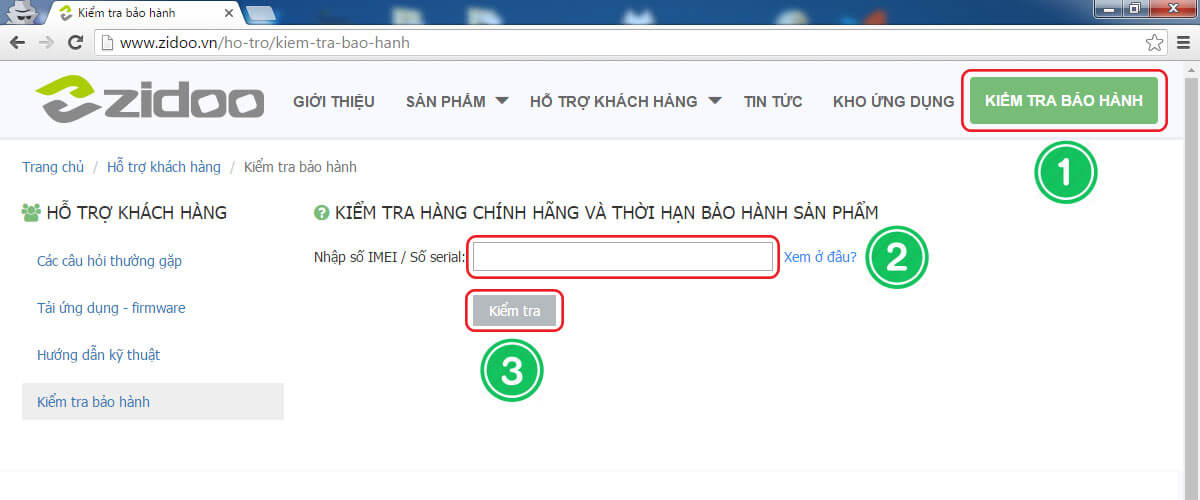 - Step 3: if you buy Genuine ZIDOO products from ZIDOO Vietnam, it will show the result.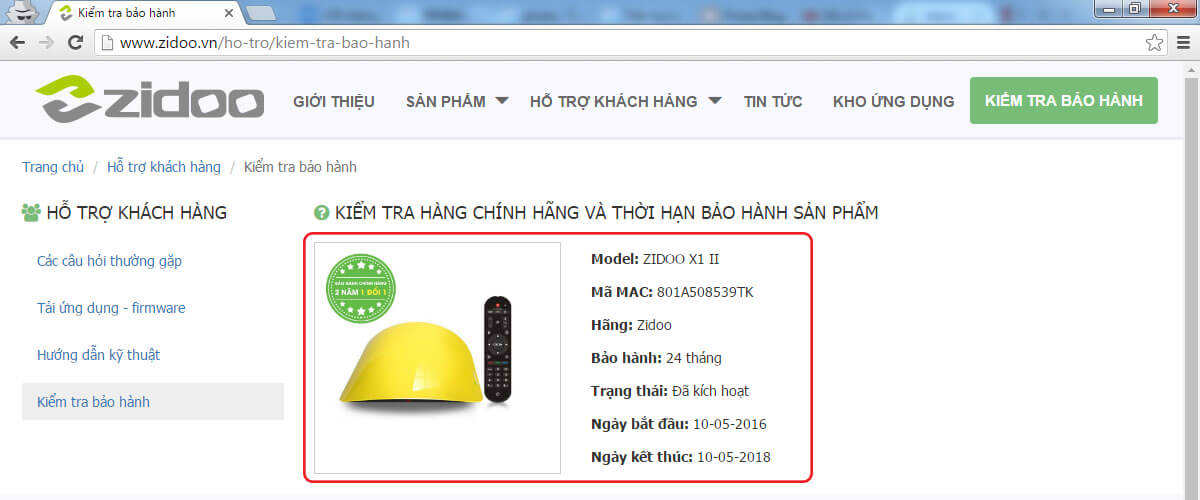 You can reading more information for Vietnamese from here: http://www.zidoo.vn/huong-dan-ky-thuat/dau-hieu-nhan-biet-san-pham-chinh-hang-zidoo-viet-nam