How to Set HDMI audio passthrough with bitstream in Kodi / XBMC
---
Step 1 –

Make sure your system configured for audio bitstream
Find the corresponding way to set audio your bitstream output between the different models below:
ZIDOO_X9 :
Settings→System→sound→S/PDIF→RAW

ZIDOO_X6 :

SETTING→Settings→sound&Notification→Audiooutput→HDMIBitstream

ZIDOO_X5 :

SETTING→sounds→Digitalsounds→HDMI

ZIDOO_X1II :

SETTING→Sound Devices Manager→HDMIBitstream

Step 2 –KODI-Settings:
Step 1. Open Kodi / XBMC, Hover over System and then click on Settings
Step 2: Click Settings level to Advanced or Expert.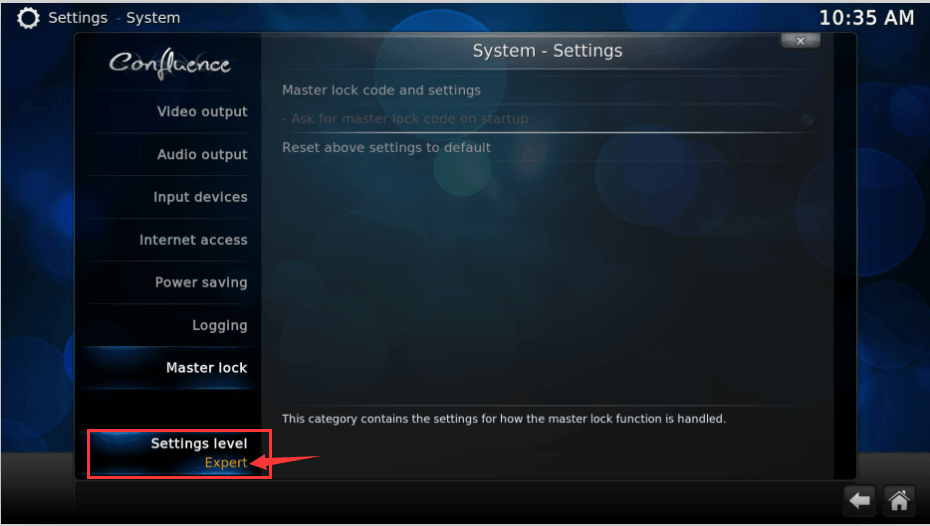 Step 3: Return to Audio output and select Enable passthrough
Note: You don't need to select the Number of channels, leave all the other settings above Enable passthrough at default values.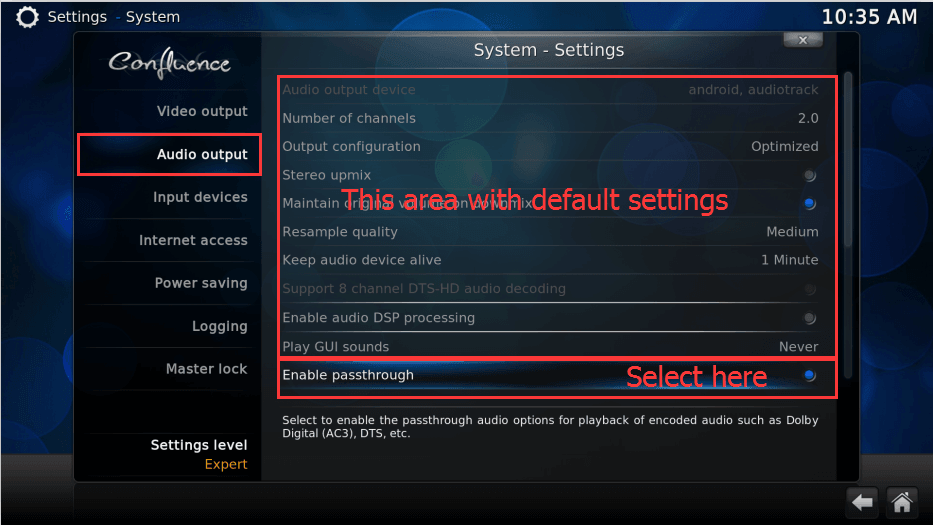 Step 4: Scroll down and select all the options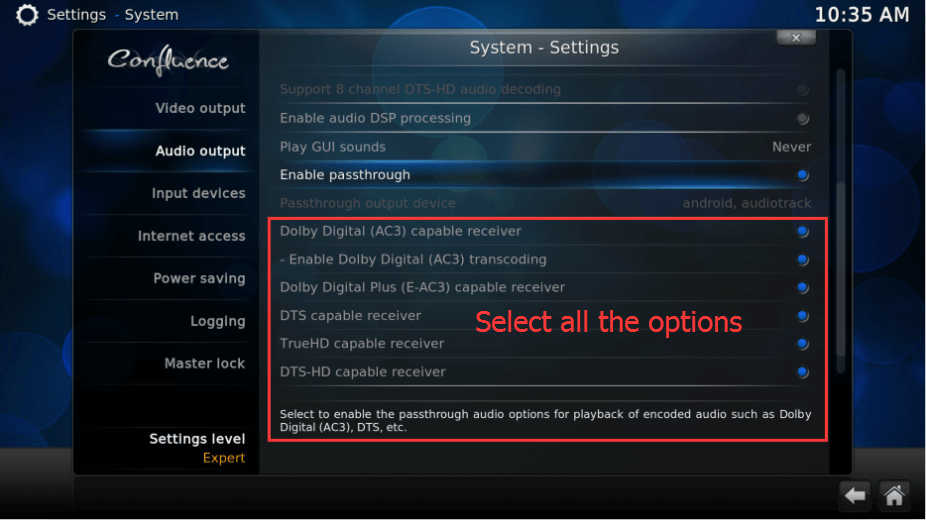 This completes the audio bitstreatm settings.
--------------------------------------------------------------------------------------------------------------------------------------------
For more information refer to: http://kodi.wiki/view/Settings/System