HOW TO FLASH ZIDOO_A5&A5S
---
First : download the usb burning tool

and install it: http://www.mediafire.com/file/7pbzekjpug8s348/Amlogic_setup_v2.0.5.15_build7.exe
Second : when install finish ,open the tool, found the left_top click "File" import a zidoo_A5 image file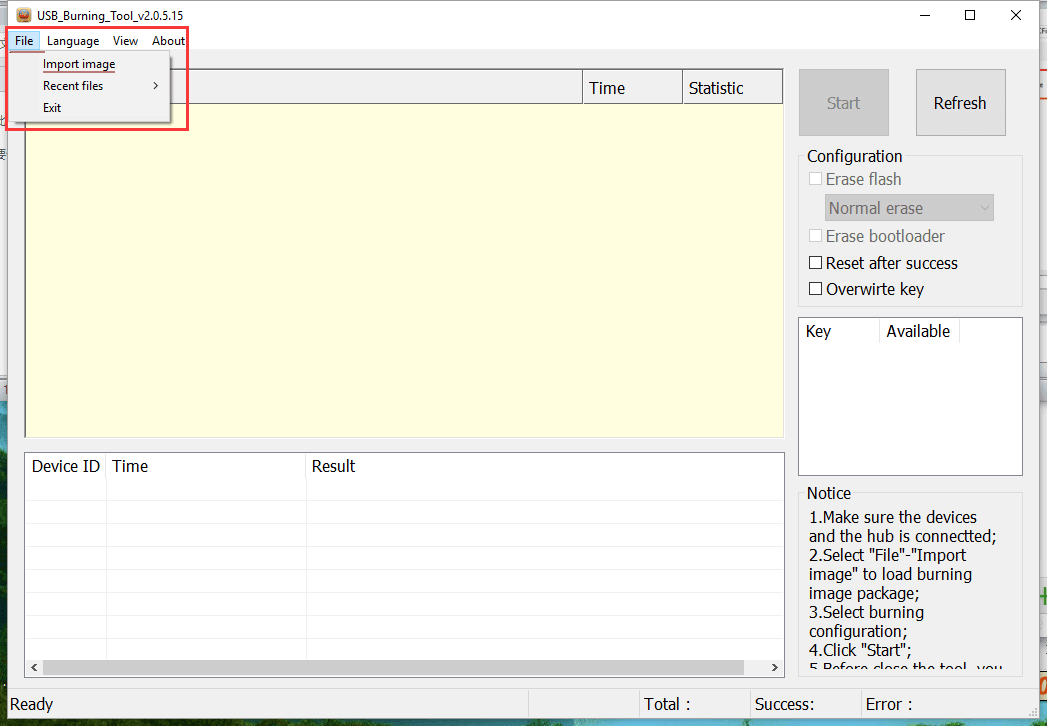 Import a image file choose it
A5S: (http://www.mediafire.com/file/ulwlxcyzyhy0e1x/20161228-A5S-v1.08.img)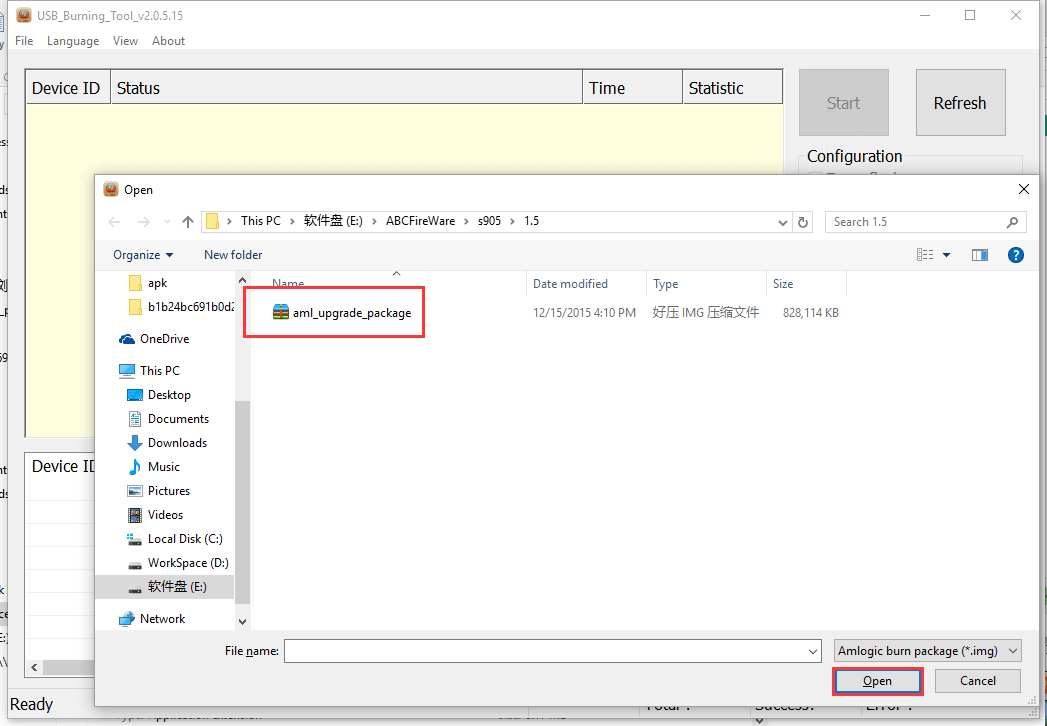 It would check few second.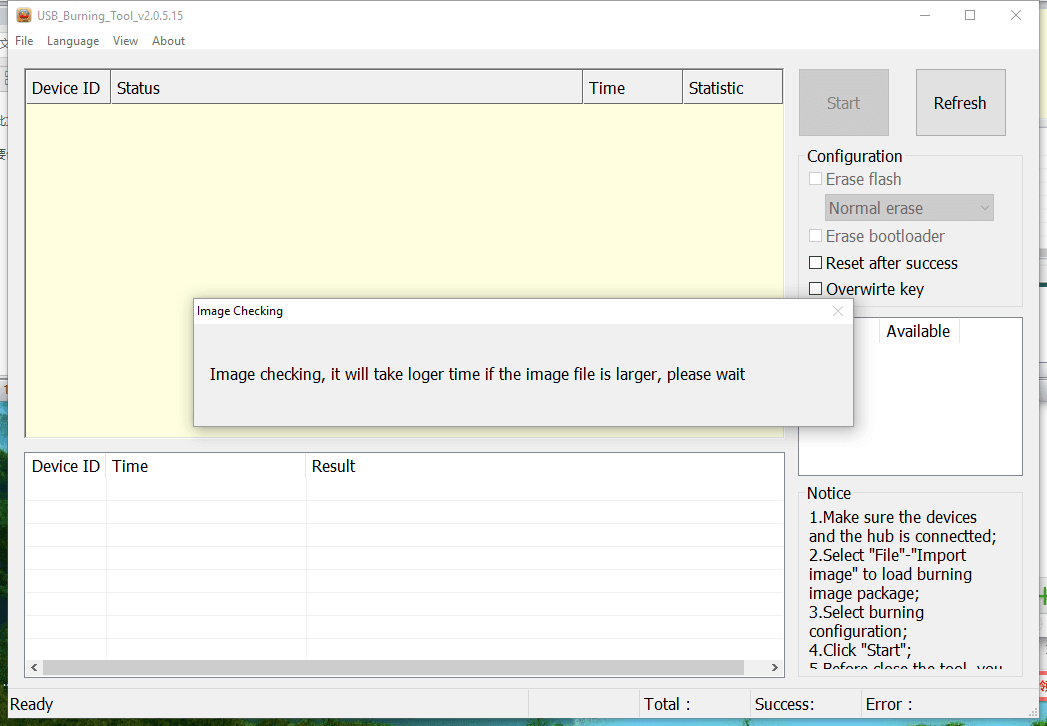 SelectConfigration: Erase flash:Normal erase(if not this option, your box may not be activated) and Click "Start" switch to "Stop".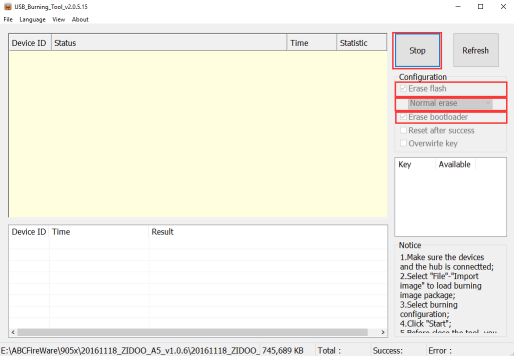 Use the doble usb cable one connect to the usb2/OTG port on box , one connect to PC usb port.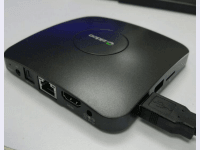 When it response, you can see a progress bar and just waiting for some times.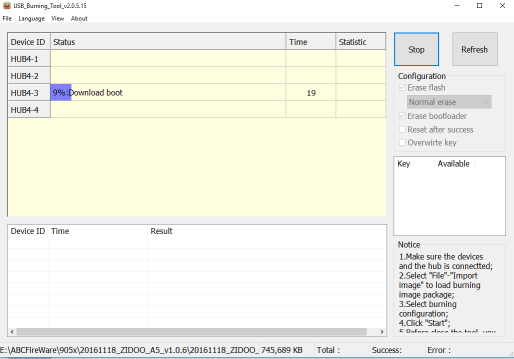 wait about 2 minute will burning success.