Wireless Keyboard
With Voice Remote V5

2.4G

Full Qwerty

Double-side

Gyroscope

TV Control

Voice input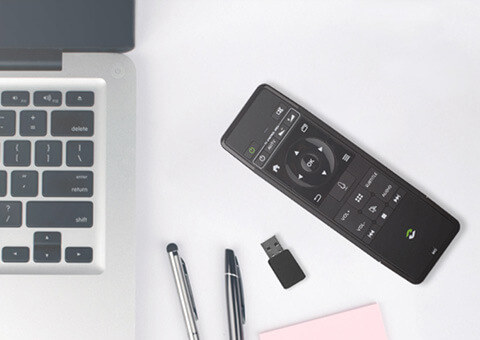 No paring required.
Simply plug in the 2.4G adapter and you're ready to go. The V5 doesn't only support TV boxes, it's also compatible with Mac/ Windows/ HTPC/ XBOX and more.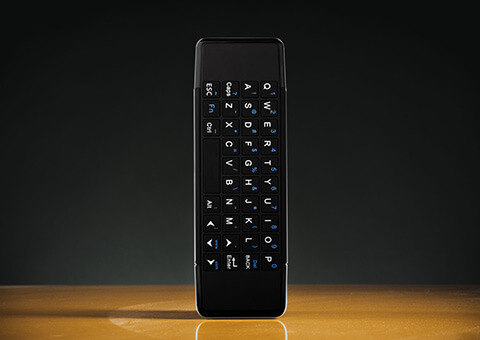 Full QWERTY design.
A scientific keyboard layout that also includes multiple shortcuts so it's a perfect solution for text input.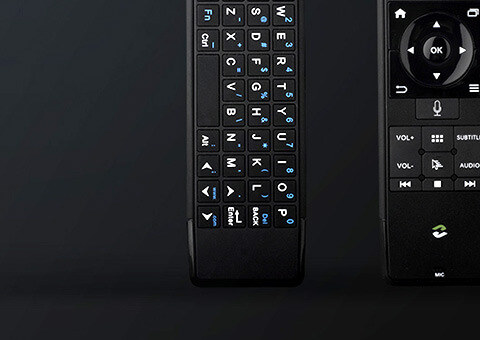 Ergonomic Design
A high-quality set of buttons and a superior casing means it not only works beautifully, it also feels great in the hand.
Double Keyboards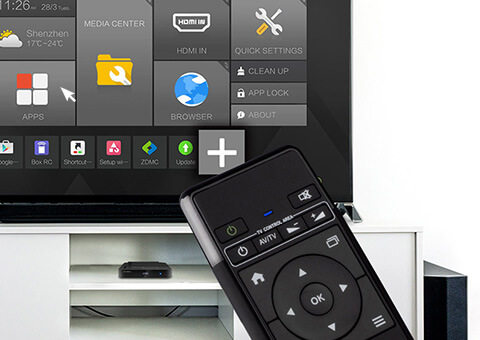 Gyroscopes
The V5 contains highly accurate sensors and gyroscopes to perfectly mimic a conventional mouse. An anti-shake function, unique to the V5, also makes operations more accurate.
Anti-shake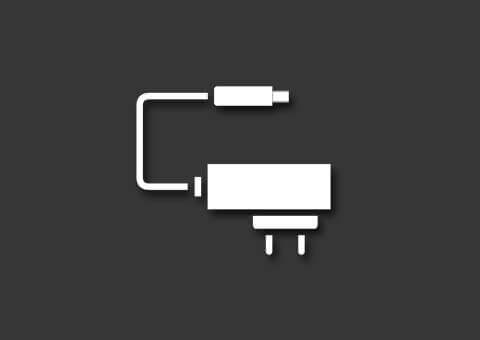 Built-in battery
A built-in rechargeable battery means its farewell to frequently replacing AAA's.
Durable Battery
Noise Reduction & Voice Input.

The V5 has a special dynamic noise reduction feature and supports voice input. It will easily respond to most accents and it's not necessary to use the remote control close to the device.
More Accurate
Familiar remote control feeling
The V5 provides the conventional form-factor of a standard remote so although it's much more powerful and flexible, you'll instantly feel at home when using it.
Perfect Hand-hold

The remote control is able to connect zidoo box and TV .
Auto recognize of TV model as well as controllable TV battery, outputs and volume.